Hello there!
I grew up in East Peoria, Illinois and moved to Estes Park, CO in 1993 straight out of college to pursue an internship in hotel & restaurant management at The Holiday Inn & Estes Park Conference Center. After a few years at The Holiday Inn, I added a new experience to my resume and became an Innkeeper at RiverSong Bed & Breakfast. In 2003, I joined Ponderosa Realty & Management where my main focus was long and short term rentals and where I discovered the wonderful wide world of real estate. I have learned all aspects of real estate from various points of view in my role as personal assistant for several Realtors and after 15 years of working the ins and outs of real estate, I decided to get my real estate license to be able to help others with their real estate needs. I am thrilled to be part of the team at Richardson Team Realty! (we are small, but mighty!)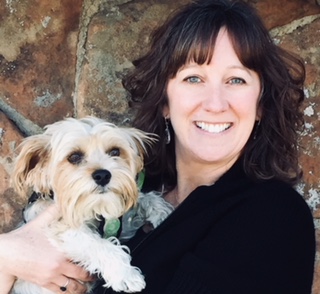 I absolutely love living in Estes Park. It is a wonderful community with so much to offer. I try to get out and enjoy the fresh mountain air every chance I get, whether it be hiking or snowshoeing in Rocky Mountain National Park or a stroll around downtown or Lake Estes with my little buddy, Reggie, my rescue pooch. I have enjoyed calling Estes Park my home since 1993 and I look forward to helping others do the same.
So whether you are selling your home and moving on or looking to make Estes Park your new home, I would like nothing more than to be the one to assist you in your next chapter in this circle we call life.
Wishing you all the best…
Wonderful personality and easy to work with.
This was our first time selling our home. Mindy was very knowledgeable and helpful.
She was always easy to get in contact with for questions. Her knowledge of the area
was impressive.
boazmtnlvn
We Recommend Her Highly
We just purchased a home using Mindy Stone as our real estate agent. She is
wonderful and not pushy. When she says she will do something, she does it as
promised and on time. She thinks ahead and follows through on all aspects of a
transaction. Before one finds the perfect home, Mindy patiently shows clients numerous
possible homes. We are not planning to move anytime soon, but if we were to do so,
we would definitely use Mindy Stone again and we recommend her highly!
To whom it may concern:
Early in 2019, my family decided to sell our family cabin just outside of Estes Park.  Our
goal was to sell our beloved property before the end of the year at a good price.  We
wanted a realtor that could guide us through the process with ease, care, and
competence.  As my 91-year-old dad's Power of Attorney, I took responsibility for
selecting and working with this realtor.
Not living in the area, I wanted a realtor that I could trust to take care of all the details
involved in selling property.  After interviewing a number of local realtors, I chose Mindy
Stone of Mountain Paradise Real Estate.  I am glad I made this choice!
On the phone, Mindy was warm and showed a clear understanding of the local housing
market.  In person, I found her amiable, energetic, and thoughtful.  She spent an entire
morning getting to know my father and I and the property.  She even stayed to wash the
dishes after lunch!
She went above and beyond the call of duty to help prepare the home for sale.  She
trimmed back trees around the access road, took items to the dump, recommended
local vendors for maintenance issue, posted beautiful pictures of the inside and outside
of the property online, and helped me sell the furnishings we weren't keeping.
Once the property was under contract, she continued to provide excellent customer
service.  She responded quickly to all my questions and patiently explained the ins-and-
outs of the process.  In addition, she provided sound advice and support to help me
make the difficult decisions I needed to make.
The property closed on September 23, 2019 at a price that worked well for us.  Though
it was difficult to say good-bye to this treasured mountain retreat, Mindy made it as easy
as it could be.  She helped us find a new owner who loves the place as much as we do!
Without reservation, I recommend Mindy Stone to help you buy and sell property.  She
has a unique blend of warmth, competence, and responsiveness that allow her to get
the job done!
David R. McCain
Professional, Knowledgeable, and Extremely Quick
My husband and I have nothing but amazing things to say about Mindy after she sold our previous home
and helped us purchase our dream home! Mindy was professional, knowledgeable, and extremely quick
to respond to things throughout the entire process. She went above and beyond to help ensure our new
home was everything we wanted and to see that the sale on our previous home went smoothly. She
communicates well between all parties and truly cares about her clients and their best interests. I would
definitely recommend Mindy to anyone looking to buy or sell their home and would absolutely use her
services again!
Margaret Horak
Looking For A Vacation Rental During Your Visit?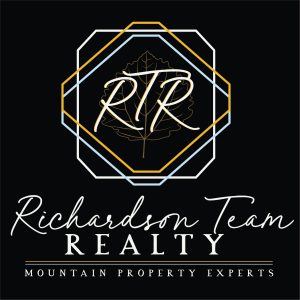 Mindy Stone,
CMAS, 2021 Estes Valley Board of REALTORS President Elect
Richardson Team Realty
255 Park Lane Suite 203
Mailing: 1341 Glacier View Lane
Estes Park, CO  80517
970-449-2645
Mindy@EstesPK.com