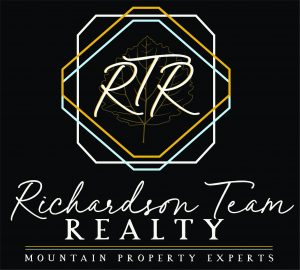 Professional, Knowledgeable, and Extremely Quick
My husband and I have nothing but amazing things to say about Mindy after she sold our previous home
and helped us purchase our dream home! Mindy was professional, knowledgeable, and extremely quick
to respond to things throughout the entire process. She went above and beyond to help ensure our new
home was everything we wanted and to see that the sale on our previous home went smoothly. She
communicates well between all parties and truly cares about her clients and their best interests. I would
definitely recommend Mindy to anyone looking to buy or sell their home and would absolutely use her
services again!
Margaret Horak
Smooth Transaction
We would like to thank you for all the work that you did in helping us buy our condo. It is a challenge to buy a property sight unseen from a thousand miles away and we couldn't have done it without your help. The pictures you took and the advice you gave us helped us find just the right location. We watched a family of deer grazing outside the living room window as we had our coffee this morning.
Also, your help in the purchase negotiations allowed things to flow without a hitch.
Your positive attitude and willingness to help us in any way are qualities that set you apart and we will recommend you to others without reservation. Thank you again for making this such a smooth transaction.
Dick & Raleen Masek
Aaron is an Awesome Individual
Is very knowledgeable and absolutely loves people and is an awesome real estate agent!!!
C. Smith
I would highly recommend him!
Aaron is incredibly knowledgeable, hard-working, flexible, and friendly. He really takes time to listen to the wants and needs of his clients in order to find them the perfect home.
K. Thomack
Honest and Down to Earth
To Whom it May Concern:
I recently went back to school and needed to move from Estes Park to Ft. Collins. Not knowing any Realtors in Ft Collins, I asked Mike if he could help, even though Ft. Collins is a good hour from Estes Park.
Mike drove all the way to Ft. Collins on multiple occasions to help me scout homes, and he was there throughout the buying process. On a student budget, it's not as though I was looking at multi-million dollar properties, but Mike still made me feel like a valued customer.
Even though Mike's main working area is Estes Park, he was incredibly knowledgeable about the Ft. Collins real estate market, and provided invaluable advice on lenders.
After the purchase, Mike even helped me move a couch from Greeley all the way to the second floor of my new home! How many Realtors do you know who would go above and beyond like that? Heck, I don't have many good friends who would do that!
If you're looking for an honest, down-to-earth Realtor who will treat you like his top priority no matter what your price range, look no further than Mike Richardson. I cannot say enough good things about my buying experience.
LaShelle Lyman
Attentive and Responsive
To whom it may concern:
My wife and I choose Mike Richardson as our realtor because he came highly recommended by friends. We were not disappointed in our choice. Mike was very attentive and responsive to our needs and always easy to reach and talk to. His suggestions regarding staging and small repairs were very helpful and we can say that we have been able, over the period of our sale, to regard Mike as a friend.
We would not hesitate to recommend Mike to anyone who would like to sell their home in Estes Park or the surrounding area. He did a great job and is all around a very easy person to have a great rapport with.
Thanks Again.
John and Chris Cozad
Impressed
To prospective clients of Mike Richardson:
We are very impressed with the energy that Mike put into helping us find our dream lot here in Estes Park. He gave us his cellular phone number and whenever we had a question we could call him. He usually answered live but if we had to leave a message he was always prompt at returning the call. He got answers to questions he did not know. He even helped us find a local attorney and said he will help us find a builder when we are ready to build.
He was also very helpful after the sale as well. He made the process of buying much easier with the service he provided, especially important to us since we were transacting from out-of-state.
It was a pleasure doing business with Mike Richardson. We would highly recommend him.
Jennifer and Dennis King
We Recommend Her Highly
We just purchased a home using Mindy Stone as our real estate agent. She is
wonderful and not pushy. When she says she will do something, she does it as
promised and on time. She thinks ahead and follows through on all aspects of a
transaction. Before one finds the perfect home, Mindy patiently shows clients numerous
possible homes. We are not planning to move anytime soon, but if we were to do so,
we would definitely use Mindy Stone again and we recommend her highly!
To whom it may concern:
Early in 2019, my family decided to sell our family cabin just outside of Estes Park.  Our
goal was to sell our beloved property before the end of the year at a good price.  We
wanted a realtor that could guide us through the process with ease, care, and
competence.  As my 91-year-old dad's Power of Attorney, I took responsibility for
selecting and working with this realtor.
Not living in the area, I wanted a realtor that I could trust to take care of all the details
involved in selling property.  After interviewing a number of local realtors, I chose Mindy
Stone of Mountain Paradise Real Estate.  I am glad I made this choice!
On the phone, Mindy was warm and showed a clear understanding of the local housing
market.  In person, I found her amiable, energetic, and thoughtful.  She spent an entire
morning getting to know my father and I and the property.  She even stayed to wash the
dishes after lunch!
She went above and beyond the call of duty to help prepare the home for sale.  She
trimmed back trees around the access road, took items to the dump, recommended
local vendors for maintenance issue, posted beautiful pictures of the inside and outside
of the property online, and helped me sell the furnishings we weren't keeping.
Once the property was under contract, she continued to provide excellent customer
service.  She responded quickly to all my questions and patiently explained the ins-and-
outs of the process.  In addition, she provided sound advice and support to help me
make the difficult decisions I needed to make.
The property closed on September 23, 2019 at a price that worked well for us.  Though
it was difficult to say good-bye to this treasured mountain retreat, Mindy made it as easy
as it could be.  She helped us find a new owner who loves the place as much as we do!
Without reservation, I recommend Mindy Stone to help you buy and sell property.  She
has a unique blend of warmth, competence, and responsiveness that allow her to get
the job done!
David R. McCain
Mike is an outstanding realtor
He was professional and kept in contact with us every step through the process of selling our home. He listened to our needs and was sensitive to the fact that this was a much loved home to us with lots of family memories! We sold in ONE day! I would recommend Mike to anyone that is buying or selling. Thank you, Mike! We appreciate all you did for us!
Julie S
So Pleased
We have been in our new home almost two weeks and continue to love it more and more.
You are a very good Realtor and we are so pleased we chose to have you be involved in our purchase. You were professional and efficient every step of the way. We thank you very much for a smooth and successful transaction.
You can be assured we will recommend you at every opportunity.
Ralph & Carolyne
Working with him was absolutely delightful!
My family recently purchased a house in Estes Park and Aaron was our realtor for the process. Working with him was absolutely delightful! Aaron was so responsive and available to us at all times. It was clear he really loves his job – and Estes Park! – and it truly made the process fun.  Aaron is knowledgeable on the area and I felt he really listened to what we wanted and, ultimately, helped us find the most perfect place for our family.
K. Honecker
Great at his profession
Mike is great at his profession, and understands that real estate is less about the transaction and more about the people – the buyer and seller and finding common ground. His network of personal and professional relationships in Estes Park is invaluable. He knows everybody in town, and is highly respected for his integrity, professionalism and responsiveness. Whether you are a buyer or seller, Mike is a great choice for a real estate partner in Estes Park!
John B
Great Working Relationship
Mike Richardson acted as our real estate agent in the purchase of our condo. We contacted him with several locations we wanted to view with the stipulation that we could only come to town during the weekend. Fortunately, Mike was very willing to work with us and even arranged 10 showings on a single Sunday so we wouldn't have to make multiple trips from Denver.
We found Mike to be completely familiar with the majority of the properties we requested for viewing. He provided us with a great deal of insight regarding what we might expect from the neighborhood and what our lifestyle might be like.
Mike's warm, genuine personality and ability to relate well to others created a great working relationship. Since making our purchase, we have found that our relationship with Mike has continued. He is regularly willing to make suggestions with regard to where to shop, eat and spend quality outdoor time. Our experience with Mike really solidified our decision to purchase property in Estes Park. We consider ourselves fortunate to have had him act on our behalf and would recommend him to any prospective client.
Shannon and Mike Taft
Wonderful personality and easy to work with.
This was our first time selling our home. Mindy was very knowledgeable and helpful.
She was always easy to get in contact with for questions. Her knowledge of the area
was impressive.
boazmtnlvn
Strongly Recommend
I would strongly recommend Mike Richardson as a real estate agent for transactions in Estes Park, Colorado.
My wife and I had the great fortune to work with Mike in October/November 2006 as we purchased our first house in Estes Park. We had been homeowners twice before, but not in this mountain community. So we were familiar with the complexity and challenges of purchasing and owning a home.
Mike made the process as simple as could be, and was an excellent listener to our needs and desires. He was always friendly and upbeat, and he would quickly find out information about the property when we had questions. He was exceedingly helpful in resolving any small issues associated with the house and property, and went above and beyond the duties of a real estate agent, making the moving process much easier.
One of the great advantages in using Mike is the local experience and knowledge that he has, and the connections to which he has access. Having owned a private business in Estes Park, he knows everyone in town and makes it easy to assemble the resources required to accomplish the purchase and make the move.
But when it really comes down to it, it's his positive attitude and sense of humor that makes him a rarity among Realtors. The home-buying process, which can be stressful, never became a hassle during this transaction. The process was enjoyable as well as efficient, and resulted in accomplishing our goal of owning in this wonderful valley. If we move in the future, we'll call Mike first.
Again, I heartily recommend Mike Richardson for future real estate transactions.
Gary Hall
We truly owe our thanks
Having made the decision to move to Estes Park one of the greatest challenges was locating housing in a town so far away with so little time to thoroughly explore the area. A preliminary visit for a job interview allowed only a few hours of time with Mike, who graciously escorted us around the town and areas surrounding. This search did not find just what we were looking for but Mike's knowledge of the area and detailed description of several areas we were interested in helped us narrow the exploration for the perfect property.
After returning 900 miles to Arizona, Mike maintained regular contact as he and we both searched for property both online and (by Mike's determination) locally. In short time THE place became apparent, high above town in a setting we had dreamed about finding. Mike acted immediately upon our request to facilitate the necessary steps to make our interest known to the seller's agent and to get the purchase process underway.
Every question we had was expertly answered by either Mike or Mindy. Their combined attention to logistical concerns of buying a house from significant distance took all of the apprehension about this venture completely out of the equation. I was able to attend to the details of wrapping up personal matters in Arizona, knowing that these two had everything under control in Colorado on our behalf. Mike and Mindy were always one step ahead, anticipating what we would question or need in advance of us asking. Their attention the the finest points of ensuring the purchase in Estes Park would transpire without our need to worry made this a very simple, smooth and enjoyable experience.
Mike and Mindy went well beyond our expectations, not only through the inspections, utility conversions, and all steps with the mortgage and title companies but also as we arrived in Estes Park after a 3 day drive from Arizona. Mike had plowed our driveway prior to our arrival. Mindy greeted us in town to escort us to the property. Mike returned a couple days later to follow up on our progress getting unloaded, our ability to enter and exit the property safely, and just to sit and visit a while, much as a friend would do.
Without reservation, the course of purchasing our property in Colorado could not have, in any way, been made any more pleasant and enjoyable, than through the way that Mike and Mindy guided our quest. Their patient and kind assistance at every turn allowed us to keep the excitement about moving to our dream location at the highest level throughout the entire time, never interrupted by the anxiety or dread that seems to creep into a purchase and move such as ours. We truly owe our thanks to Mike and Mindy for the daily smiles and hugs we share in the disbelief of arriving at our incredible home.
Robert S
He Will Work Hard for You
We personally know an excellent agent in Estes Park. He was our "tree guy" for years. Seems like every summer we had dead trees somewhere on our property that needed to be removed. Mike always responded quickly, gave us a fair price and did a great job. We were very disappointed to learn that he sold the business and went into real estate. We tracked him down to his new office just to visit with him — that's how much we think of him!
Mike Richardson is the person we will have handle the sale of our property if we ever decide to do so. I know he will work hard for you and we have no reservations recommending him.
Maxine & Dennis Kelly
Timely & Professional
We have worked with Mike and Mindy on various purchases. From personal to business transactions everything was handled in a timely manner.
We enjoy their company as well as their professionalism.
czakinc06
You Won't Be Sorry
Aaron is always interested in finding the property that you will love. He is a good listener and you will never be sorry you selected him for your real estate needs.
C. Busche
Impeccable Service
In October of 2006, I listed my condominium for sale with Mike Richardson of GMAC First Colorado Realty. I chose to list my property with Mr. Richardson because of his professionalism, commitment to detail, and knowledge base of the Estes Park real estate market and community.
I found Mr. Richardson to be very competent and interested in ensuring a smooth real estate transaction. My property was listed, and was put under contract and sold in a mere seventeen days. The service I received from Mr. Richardson and GMAC was impeccable.
If, in the future, I consider selling my current property, I shall list it with Mike Richardson.
Vikki Wasson Baird
They took care of everything
Mike and Mindy were GREAT to work with. They took care of everything from beginning to end. I would love to work with them again in the future!
Alex K
He's a Keeper!
I would like to take this opportunity to let you folks know how much we appreciated all the hard work and effort Mike put into the recent transaction we completed with GMAC. We purchased a condo with Mike as our Realtor and everything, absolutely everything, went smoothly. This was all largely due to Mike's attention to detail, his diligence, and his excellent public relations abilities.
My husband and I both feel you folks are very lucky to have Mike on your team. Even after the sale of the condo, Mike has continued to keep in touch and help out with little details of settling in. At no time have we ever felt that we were being too much trouble, even though I know at times, we definitely were.
In the future, we will definitely turn to Mike, and GMAC, to handle all our real estate needs. We've lived in Estes Park for over 20 years, and I can say without hesitation, Mike Richardson is a keeper!
Jo Pierce & Marty Holmes
Responsive, patient, knowledgeable
Mike and Mindy were great to work with and helped me navigate buying my first house in a tough market! They were responsive, patient, knowledgeable and very helpful throughout the whole process. They're a pleasure to work with and a great team!
Amy P
More than just a Realtor!
Dear Mike,
We want you to know how much we appreciate all you did, as our Realtor, to sell our home in Estes Park! You certainly went way out of your way to help us in the process from beginning to end… even though there were unavoidable bumps in the road.
Not only did you make sure that all the paperwork was done correctly, the deadlines were met, and closing was accomplished, but you, Christian, and the realty office staff provided wonderful support services as needs arose.
We now know the real meaning of the phrase used in your advertising, "More than just a Realtor!"
This statement is certainly true!
With our many and very sincere thanks.
Al and Nancy Hedberg
Everything went smooth
A business associate recommended Mike when we were looking for a house in Estes Park while living in Arizona. We lucked out! He made moving to Estes Park such a positive experience. Many times, he went out of his way to make sure everything went smooth and addressed all our concerns. He went beyond what most realtors would have to make sure our move and house purchase was stress free and seamless, like plowing our new driveway before we got there! Even the dogs got welcome presents! I would 100% recommend him and will definitely use him again in the future when considering purchasing or selling property.
Thank you Mike and Mindy!
Jennifer N
One in a Million!
Mike Richardson is one person you can absolutely rely on to do everything he can to help you sell your home! He will guide and advise you every step of the way, steering the whole process, and he is not too shy to give you his honest (experienced) opinion.
Dirk and I put our home on the market on July 4, 2010–attempting to sell it on our own. During our failed attempt to sell our home, a colleague reminded me of Mike, and told me of more than one successful sale she and her husband had experienced, thanks to Mike. And so we called. Mike was not just our Realtor. He became our friend.
We took a short trip overseas in November, and Mike assumed the role of "caretaker" too. He came into our home, took care of our cat, and took care of our plants. Who does that? It's usually a family member, or neighbor who offers–not your Realtor! We even got an occasional email to let us know our cat was doing fine. This is what friends do.
On occasion a prospective buyer would call to see the house giving us but a few minutes to clean up and look good–Mike would arrive, sleeves pushed up, and run around the house alongside us. Again, who does that? We had a fair bit of snow during this past winter, and more than once woke up to a plowed driveway! Really? Our house eventually sold, thanks to Mike.
When I got home from work one evening, after we'd been in Texas a few weeks, Dirk told me he'd just realized we'd left a special mirror on the wall of our home in Estes. This mirror is precious to me. Dirk called Mike to tell him our woes. Not a problem. He went over to our old home and retrieved it, then kept it in his garage until we had a new home. This week, my precious mirror arrived–in one piece, in Texas. What a friend.
Thank you Mike. You are one in a MILLION!
Gwen & Dirk Knobel
Perfect Home for Us
Dear Mike,
As you know, I have always wanted a cabin in Colorado with a view of the mountains. After visiting our friends, Bettie and Tom, we decided that Estes Park would be a great place to find that cabin. Our first realtor handed us a list of addresses and a map and told us to let him know if we found anything we wanted to see. I think he then went to play golf!
The next summer Bettie suggested we meet you. That was the best thing that ever happened to us. Looking back I am amazed at your patience, it took us five years to find our home and in that time we would come up for a week in July and you would not only take us to look at houses but during the year keep in contact about anything that might be of interest. I think Tom actually apologized for us one time because we took so long but you told him we were just "money in the bank" because you knew we were serious but we wanted to find the right house.
Now, not only do we have a home in Estes Park, thanks to you, we found the perfect home for us. In the year and a half we have owned our home you have continued to help us find people for repairs, check on our home when we are not there and even shovel our sidewalks when we were there! I love our home but what I treasure even more is finding lifelong friends in you and your family.
Thank you so much.
Jimmie and Donna Strain
Outstanding and Friendly
Mike,
Greg and I would like to thank you for all your help finding, buying and moving into a new home in Estes Park. We appreciate the time you took to drive us around different neighborhoods and research housing options that would meet our needs and budget. You were a friendly resource before, during and after we got to Estes Park.
Once we found the perfect house, your last minute availability and promptness during the offer process, I'm sure is why we got the house. You were also a great help to us when communicating with the sellers prior to closing. With your guidance, every step of buying our new house went very smoothly.
We especially appreciated your offer to help us move furniture into our temporary housing in Estes Park and then again when we moved into the house we purchased.
Again, thanks for the outstanding and friendly services and we hope to see you around town.
Marina and Greg Connors
Professionalism and Diligence
Dear Mike,
I wanted to thank you for your professionalism and diligence in driving the sale of our cabin. Since last year, you remained committed to bringing us a buyer. You showed our house numerous times, and I felt that it was going to be you who would bring us the sale. I was right.
When our previous agent left the area, I requested that you take over our account. I was not disappointed. You worked with me on preparations, and restaging. Upon re-listing, we had our offer within days. As you warned me, the financing presented some additional hurdles, but you had the resources and patience to get me through those. I was happy with the end result and having the deal closed at last.
In summation, both my husband and I are very happy with the service you provided and wish you all the very best in your future endeavors.
Heidi Hulsing
A Personal Touch
Very professional in all aspects of home sales with a personal touch you don't see with many realtors. Mike gave me updates on my home when I really needed them. I have already recommend to my friends that are looking for a home that Mike Richardson is your man!
T. Leonard
Knowledgeable and Capable
To Whom It May Concern:
Mike Richardson is a very knowledgeable and capable real estate broker. We recently had the opportunity to purchase a parcel of property; the transaction was complicated by boundary and deed complications. Mike was instrumental in working with the proper agencies to resolve the complications. He kept us well informed during the entire transaction.
We would highly recommend Mike Richardson and GMAC to anyone requiring a real estate expert. Mike made the entire process enjoyable.
Bill and Marilyn Blue
Professional and personable
He really takes the time to listen and get to know you and what you're looking for.
L. Markey
He is Very Attentive
I have had the privilege of working with Aaron on a few deals. He is very attentive to his buyer's desires and needs.
C. Eusea
Outstanding Realtor
We would like to recommend Mr. Mike Richardson as an outstanding Realtor to anyone buying or selling a home in the Estes Park area. Mike worked with us in our search for a home in Estes Park for the better part of six months. In that search we looked at many properties in a wide range of pricing and in every instance Mike had learned as much as he could about the property and could answer any questions we had concerning the property. Having lived in the Estes Park area for 20+ years, Mike has a vast knowledge of the area and we found this to be invaluable during the course of our search.
Mike is professional, honest and hardworking. He is willing to go the extra distance for his clients. In our case, that involved Mike driving to meet us one Saturday afternoon to finalize an offer. Another time he and his family drove 115 miles one way to our home when we could not get away. We feel very lucky to have had Mike as our Realtor.
Buying or selling a home is an important decision and you want someone you can trust to help you through the process. Mike is that type of Realtor. We are now part-time residents of Estes Park and consider Mike to be a trusted friend.
Robert and Teresa Latimer
So appreciative of all their hard work
There may be 74 realtors in Estes Park but there is only one Mike and Mindy. As with most moves & selling & buying a home, there are snafus. Mike and Mindy are there for the whole process and jump right in to help with everything and anything. We are so appreciative of all their hard work and all the assistance that they provided. Their professionalism, knowledge and work ethic is superior to all others. If you are considering buying or selling a home, this is the team to contact.
Terri M
Getting the Job Done
The purpose of this Reference is to let potential Sellers/Buyers know these things about Mike. This is a partial list:
Getting the Job Done – When my wife and I decided to list our home for sale in Estes Park, it was a very difficult decision. Selling our home in Estes Park was an extremely emotional situation. We selected Mike to represent us because he understood the financial as well as the emotional factors. He told us that if our financial situation changed and we decided not to sell, he would understand. With these understandings, Mike told us he would 'get the job done.' He was aware of our financial situation and promised he would work hard for us. He did!"
Professionalism and Knowledge – Mike guides us through every step of the process from the Initial Market Survey to Final Closing. He was professional through each phase. His long-time residency in Estes Park gave him a thorough awareness of the market so he could help us with all the decisions involved in Selling. When you work with Mike, you will have someone who keeps his word. He was available whenever we needed him through phone calls and emails. He was prompt in responding to any questions we had. If he did not have the answer immediately, he would get it.
Ethics – It is unfortunate that it is not always the case in business situations, but be assured that our experience with mike was 'squeaky clean.' He represented us and his firm with the highest ethical standards. It was refreshing to be able to trust someone with such a big decision–especially when we were forced to deal with this sale from Dallas.
Our experience was tough emotionally, but Mike's work on our behalf helped ease our pain. We are pleased to offer these comments in support of Mike. He is a great guy and will do whatever it takes to 'get the job done'!
Wade & Cathey Brown
Look No Further!
Aaron is one of the most hard working, honest, knowledgeable, and personable real estate
agents I have ever had the pleasure of working with. If you haven't found your agent yet,
look no further!
D. Burnham
We Will be Back for Sure.
We were wanting to invest in an additional property in Northern Colorado, but we weren't quite sure if the exact location for the best return on our money. Aaron provided several good suggestions early on and we were able to get in quickly on a new development. Not even 6 months and we have already seen a return on our investment! We appreciate you Aaron!
W. Dungan
Mindy was so patient and kind
Mindy was so patient and kind in helping me find my dream home in Estes Park, CO. I am a first time buyer and she walked me through the process like a pro; professional and accessible, as well as helping me feel like I was house shopping with a friend who cares! I highly recommend Mindy Stone if you are looking for a vacation home or dream home in Estes Park, Colorado.
Under Mindy Bio…after small but mighty part add: I have served several years on the Estes Valley Board of REALTORS and this year I have the exciting opportunity to serve as 2021-22 President of EVBOR. I am also a Certified Mountain Area Specialist. I volunteer with Quota Club of Estes Park and enjoy our many fundraising efforts to support our community. I also volunteer at our local food pantry with Crossroads Ministry, I just love to feed people! I also enjoy helping the Estes Park Pet Association with whatever they might need.
He Exceeded My Expectations
My wife and I worked with Aaron to purchase a home for my mother in law and he exceeded my expectations. He is knowledgeable, personable, endlessly patient and incredibly generous with his time.
C. Easton
Helpful and Amazing
Let me tell you about the most helpful, amazing realtor that I have ever met. He is Mike Richardson [formerly] of First Colorado Realty in Estes Park, Colorado. I had the good fortune to buy a condo in July of 2011 that was one of his listings. An appointment was scheduled the day after I expressed interest with the condo seller and Mike. Mike arrived with his son (and donuts) and all the necessary paper work. I was impressed with his knowledge and attention to detail. Naturally I wanted an inspection of the property, so Mike scheduled it an even paid for the radon inspection himself.
Closing was set for early September, so I went home to negotiate my financing. Mike handled all the closing details expertly across the miles from Estes Park, so I did not have to return to Colorado until ready to move in. All went well, so I was back in Estes Park in late September for the move from the smaller condo that I have owned in Estes Park since 1996 to the new larger one. A friend and I moved everything that we could carry and then Mike came with his truck to move several of the larger heavier objects for me.
However my amazing Realtor, and now friend Mike, was called upon again and went way beyond what any Realtor might do. Since my new living room did not have any furniture, I went to Ft. Collins and purchased a couch, loveseat, and large area rug. The store's delivery date to Estes Park was later than my time in Estes Park allowed, since my job in Topeka was calling and I needed to be there. The option offered by the furniture store was to drive to their warehouse in Thorton and pick up the items myself. What to do??? How could I do this???
Enter amazing Mike into the picture again. He borrowed a trailer from a friend, hitched it to his own vehicle, and with his family drove to the warehouse with my friends and me following behind in our car. He would not accept any payment for giving up his entire evening and driving all those miles to move my new furniture back to Estes Park.
My previous condo is currently rented, but when these folks get their new house built and it is time for me to sell my smaller one, you can be assured that Mike Richardson will be my realtor to sell the place. I can highly recommend him as a wonderful Realtor for anyone looking to buy property in Estes Park.
Norma Pettijohn
Aaron is Very Personable and Knowledgeable
He is generous with his time and devoted himself to meeting your needs. Highly recommend him for any real estate needs or questions.
J. Valasek
Best Guy in Town
Mike,
I want to thank you again for the terrific job you did in selling my property.
It is an elderly structure in a wonderful location, complicated by obsolete sewer and water (requiring a septic-to-sewer conversion and the installation of winter water), made more difficult by infighting among the ownership group and the need to reconfigure the existing easements to fit the new utility installation and the needs of a couple of adjacent owners.
Through it all, you kept your composure, and employed your diplomatic skills to good advantage.
You have a good team around you; particularly a broker that you were able to consult with on questions that needed a quick and accurate response.
I know that you were the best guy in town for this engagement, and I certainly am grateful to you for helping to make the sale and keep the contract together through closing.
Rick Daily
Great Character and Professionalism
I am pleased to write a letter of recommendation for our Realtor Michael Richardson. Mike is of great character, professionalism, and always available when we need assistance. He has been the most helpful person to us in the process of purchasing our new home. Mike went out of his way many times to assist us in any way he could. I will recommend many other local home buyers and sellers to Mike.
Rebecca Martin
Look No Further
Aaron is extremely personable, professional, and enjoys helping people! Look No Further!
A. Hansen
Honest, Hard-Working, and Ethical
My family contracted with Mike Richardson to sell my parents' home in Estes Park, Colorado.  My parents are very elderly and have moved to a nursing facility for care.  Selling my parents' home of 39 years was a very difficult and emotional undertaking for my entire family.  Mike showed a great deal of compassion and understanding for our feelings and helped make the process easier on myself and my siblings.  Mike provided sound advice and guidance in pricing the home, and coordinated a number of needed repairs.  Mike handled everything from locating competent contractors to scheduling and completion.  Mike was frequently in touch with us as to strategies and suggestions for staging and showing the home.  Mike provided assistance with donating and selling numerous items and used his personal vehicle to take loads to the landfill.  He even arranged labor and haul-off for many large items.
Myself and my siblings were not terribly optimistic about the timing for selling the home, it was during the winter and during a time where one of the highways leading to Estes Park was entirely closed, severely limiting access.  Mike Richardson did an extraordinary job in marketing the home, we listed the home in December, had an offer we accepted in January, and closed in February, a much faster timeline than we had expected.
We would certainly use Mike's assistance again if selling or purchasing a home, he is honest, hard-working and ethical in his dealings.  I would like to offer our sincere thanks on behalf of myself and my siblings.
Sincerely,
Kristina M. Niedringhaus-Ford
Sterling people to know and work with
Mike and Mindy both went the extra mile – more than once – to help me and help the house to sell. What sterling people to know and work with!
Cheryl M
Mike Richardson, Broker/Owner
Richardson Team Realty
255 Park Lane Suite 203
Mailing: 1341 Glacier View Lane
Estes Park, CO  80517
970-215-2722
Mike@EstesPK.com